Allbirds, Ben n Jerries, Patagonia… these are some brands that we know and love! But what does a footwear company, a food processing company and an outdoor clothing company have in common? Their commitment to their workers, community, environment and customers! And, no, you do not have to take our word for it – these companies are all certified B Corporations… You might be wondering, what are B Corporations?
We've put together this post to help you understand B-Corps a little bit more.
1. What are B Corporations?
Of course, the first question you might want answered is, what is a B Corp?
B Corporations (or B Corps) are certified companies that meet the highest standards of social and environmental performance, public transparency and legal accountability. These companies leverage profits to create an overall positive impact on non-shareholder stakeholders like employees, communities, and the environment. The certification is provided by B Labs, which is a non-profit organization based in Pennsylvania.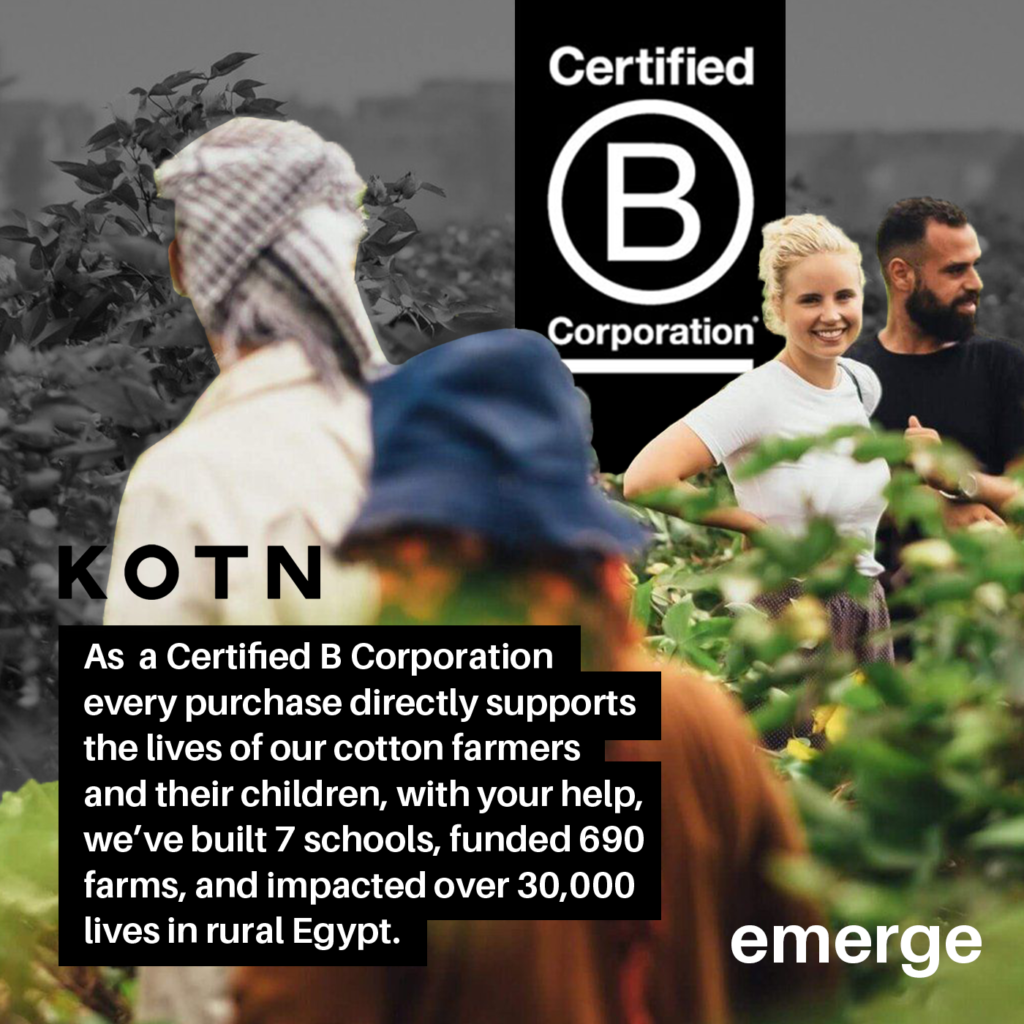 2. Why should you consider getting the B Corp certification?
The B Corp certification is a way companies can communicate to customers that they're committed to a broader set of stakeholder values. This is important, especially since the rise of more conscious consumerism. Consumers, more and more, want to support brands based on their social and environmental impact. If a company today can verify their social efforts through the B Corp certification, this may drive more conscious consumers towards their products – a win-win!
3. Do I have to be a corporation to apply?
Unlike the name suggests B Corp certification is not just limited to corporations. Whether you are structured as a sole proprietorship, partnership, or a limited liability company, you can apply for certification.
Ultimately, as companies continue to market an increased focus on corporate social responsibility (CSR), the B Corp certification is one way small businesses can communicate to consumers that they are committed to being socially and environmentally responsible in their business practices.
4. How to get B Corp certified?
B Corp Certification measures a company's social and environmental performance through a B Impact Assessment (BIA). BIA evaluates the positive impact on wB Corp Certification measures a company's social and environmental performance through a B Impact Assessment (BIA). BIA evaluates the positive impact on workers, community, environment and customers. The certification requires a score of at least 80 out of 200 across all these impact areas. In the assessment, companies self-report the information, but each year B Labs randomly selects companies for an on-site review.
Once a company fulfills the procedural requirements, the last step is simply paying the certification fees. To maintain the B Corp certification, companies have to get reassessed every three years. This process forces the companies to maintain the high standards of commitment to their stakeholders over time. It also ensures that as the company is growing and changing, their commitment to society and the environment develops accordingly.
5. What are B Corps responsibilities?
B Corps have a legally binding fiduciary responsibility to all their stakeholders. The companies are required to incorporate their commitment to the stakeholders in their corporate structure or change to a Benefit Corporation (discussed below). The benefits of this legal requirement are twofold – it gives protection to directors and allows them to consider the interests of all stakeholders and not just shareholders in company decision making. It also gives additional rights to shareholders to hold directors accountable to consider these interests. For additional information on the legal requirements in your jurisdiction, refer to bcorporation.net website
6. What are Benefit Corporations and how are they different than B Corps?
A Benefit Corporation is a type of for-profit corporation that is committed to providing benefits to a group of people (other than shareholders) like employees, communities, the environment etc. Sounds very similar to B Corp, doesn't it? While Benefit Corporations have a similar mission statement, they are not B Corps!
A B Corp is a third-party certification, while Benefit Corporation refers to an actual legal business structure. All the company rules apply to Benefit Corporations. A Benefit Corporation should have a benefit statement in its notes of articles and publish an annual benefit report. The Directors of a Benefit Corporation are also responsible to promote their company's specified public benefits.
B Corps now require companies to register as a Benefit Corporation if this form of entity is available in the state/province of incorporation. Reincorporating as a Benefit Corporations is the best way to ensures that corporations continue their pursuit of providing public benefits. Benefit Corporations is a fairly new type of corporation. In US, more than half of the states have Benefit Corporation statutes. In Canada, however, British Columbia is the only province who has a Benefit Corporation statute – it will be interesting to see how many other provinces follow BC and draft language into their laws on Benefit Corporations.
Bonus: What are some B-Corps in Ontario?
Not only multinational corporations; here are some other B Corps right here in Ontario that you might not know about!
Show some love and don't forget to follow those companies.
This article is not to be taken as legal advice and we suggest you consult your lawyer before acting on anything in this article. We do not act professionally on behalf of B Lab though we have acted for corporations who have elected to amend their articles as part of the certification process. Specific questions about B Corp certification and the requirements, which may change, should be addressed to B Lab.
A special thank you to Spandana Unnava for her help and contributions to this article!